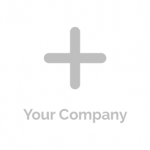 What our clients say really matters to us
Kylie Ash | National Project Manager PCC4U | QUT
"Simply eLearning was professional and passionate in their approach, which instilled us with a great sense of faith and trust. From the beginning, I knew Simply eLearning would create something great for us. Lee and her team developed 27 highly visual online eLearning sessions that included stunning graphics and enhanced our existing case study vignettes. This platform is highly engaging for students, who can now access learning modules while they're catching the bus and also engage as a group in a class setting."
Shane Darwin | CEO | JB Hunter
"JB Hunter has been using Simply eLearning for online content development for over a decade. Over the years we have worked closely on a range of projects, from internal modules for our own learner use, through to complex builds for third party clients with exacting L&D teams. On each occasion, the team has over delivered on quality and timeliness, whilst sticking to the quoted price. We value the user focussed eLearn expertise that Simply eLearning provide to our projects and their ability to design a product that integrates with our brand image and face to face delivery content. The team at Simply eLearning are friendly, accommodating and professional and the only choice for JB Hunter when it comes to eLearn content development".
Colin Thompson | Manager NBN Retraining Program | Telstra
"I highly recommend Simply eLearning as a reliable, innovative and cost-effective provider. We were introduced to them some time ago and they are now one of our preferred external suppliers for digital learning content. Their reliability, responsiveness and creativity are the reason we continue to use Simply eLearning to supplement our internal learning design and development team. We frequently set very challenging timelines for many of our projects and I continue to be very impressed with Simply eLearning's project management, commitment and effort to meet 100% of our milestone dates. Every project has been delivered with success; frequently overcoming obstacles with source material or subject matter experts without fuss or drama. They respond well to the many varied audiences we have and demonstrate a good understanding of that in their designs, which are well targeted and fresh. We are always happy to be working on a Simply eLearning project; our business leads and subject matter consistently provide positive commentary about the experience working with the Simply eLearning team."
Mark Bruce | Founder & Managing Director | Bydand Security Solutions
"I have had the privilege of working with Lee and the Simply eLearning team for some years and I only have positive experiences to share. Experienced, dedicated and friendly are some words to describe Simply eLearning. Their qualities reach well beyond the work Lee and her team provide, taking a personal interest to support me achieving the goals I am dedicated to accomplishing within the security industry. I'm glad I took the time to do my research to find the best service provider in eLearning. The feedback we receive from our clients and staff after completing the courses Simply eLearning designed are nothing but the best. Whenever I need support or solutions for my digital learning needs, I always receive excellent customer service in a friendly manner that it's almost like having my very own inhouse design team with me. I am proud to know Lee and Simply eLearning and have enjoyed learning from Lee and looking up to her as a leader in the industry of digital education and training. Quite simply, Simply eLearning is an asset to any organisation. Thank you for making everything so simple."
Kate Keating | Director | Creditwise
If I had to sum up Simply eLearning in four words, it would be passion, professionalism, perfectionism and personality.  Anyone who engages Simply eLearning is guaranteed a top-quality outcome, with the bonus of an educative and creative development process.  Expect to be challenged.  Expect to receive guidance.  Expect creativity.  Expect efficiency.  And, even better, you and your business will be enriched by a highly engaging and personally supportive relationship with the Simply eLearning staff.  They truly offer a world class eLearning experience in every respect.
Small incorporated legal practices are not usually known for providing current, topical and interesting online compliance training, especially where the topics are all based on legislation. But CreditWise Pty Ltd, a legal practice in the finance sector, is steadily building such a reputation, thanks to Simply eLearning, which truly delivers world-class learning solutions.
As the director of a small legal practice in the finance sector, it never crossed my mind that providing our clients with some online training resources to meet regulatory requirements for continuing professional development (CPD) would become more than a sideline product. It is now a core part of our business and continues to grow, both in scope and service delivery options. We have grown from five (5) core topics to nearly 40, with more being developed each month. Simply eLearning has been the catalyst for this.
Simply eLearning has been part of our CPD journey from the beginning, which is over 8 years now. They saw the potential in what I saw as a sideline, a product outside my area of expertise.   Simply eLearning had the vision for what my business could offer our client base, far more than I imagined.  Supported by the passion, vision, encouragement and skill of the staff, we have been able to develop a broad range of interesting, topical and commercially relevant CPD topics, deliverable anywhere, anytime.
With Simply eLearning providing guidance on developments in the e-learning field and the opportunities they bring, our business has been able to offer our clients the opportunity to manage their own learning environment, managing staff enrolments, topic allocations and reporting as they wish. More than 90% of our CPD clients now happily manage their own learning branch, appreciating the control that given them over topic allocation and reporting.  It makes their training compliance position strong.  
Our topics can be delivered anywhere, anytime, on any platform.  Simply eLearning was the catalyst for this too, updating us on technological develops and recommending approaches that work for busy people in the finance sector.  Making learning interesting, engaging and relevant is Simply eLearning's forte.  They take the time to understand what we want to convey and ensure the approach, including the layout and graphics, reinforce the underlying compliance messages but in the most engaging way possible.
When my clients tell me how much they enjoyed a compliance topic, or how it helped them understand something they were unsure about, this is a huge achievement in making what can seem  difficult easy.  My thanks go to the Simply eLearning team for their ability to take the difficult and make it interesting and clear.
Troy Jones | Health Safety & Training | Hunter Valley Operations
"Simply Elearning's fresh approach to online training creates a quick and effective way to push analytics through to an existing database. Developing courses that are visually appealing catering for all learning types combined with a simple review process, Simply Elearning teams swift response time make for an efficient and hassle free experience".
Schedule a discovery session.
Put our experience to the test!