"Storytelling" is the key to great learning design.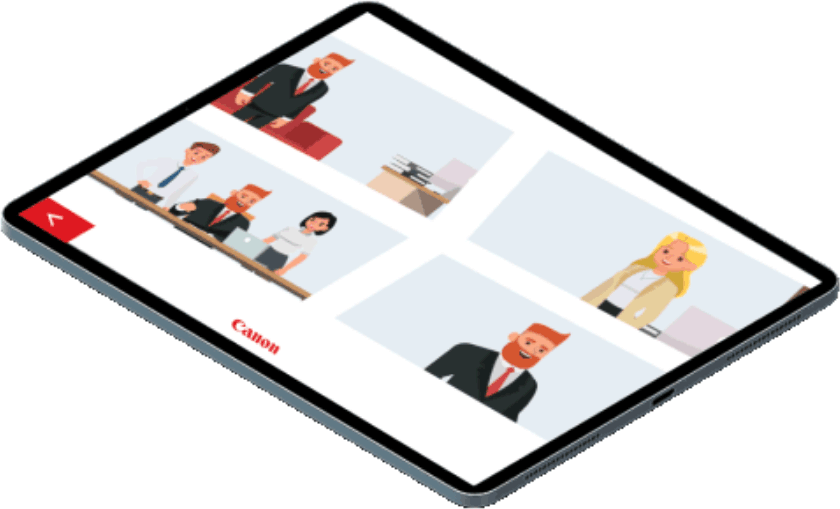 eLearning Animation Services
Whether it be a hype reel, a new product launch, a character scenario or motion graphics, animated videos are a powerful way to bring your story to life!
Why choose
animation

for your eLearning.

Why choose animation for eLearning?
Animation is an awesome way to engage learners. It aids retention by drawing the learner in and keeps them attracted to and interacting with the learning content.

Why choose animation over filming?
When opting for animation over a live video shoot you have the ability, whether it's a month or two years later, to edit the content easily without having to reshoot the whole scene.

Animated videos are a powerful addition to any eLearning course. They are also a powerful tool for communication pieces when training is not the outcome you really need.
Animation makes learning more engaging, interactive and digestible. It is ideal for eLearning, as it allows for easy updates with minimal logistical obstacles.

There's no one size fits all. The only common denominator is that your content, whatever it may be, must engage your audience and provide the outcomes its intended to.

There are definitely times our clients come to us for an eLearning course when in fact they would be better served with an animated video or an entirely different, left of field solution.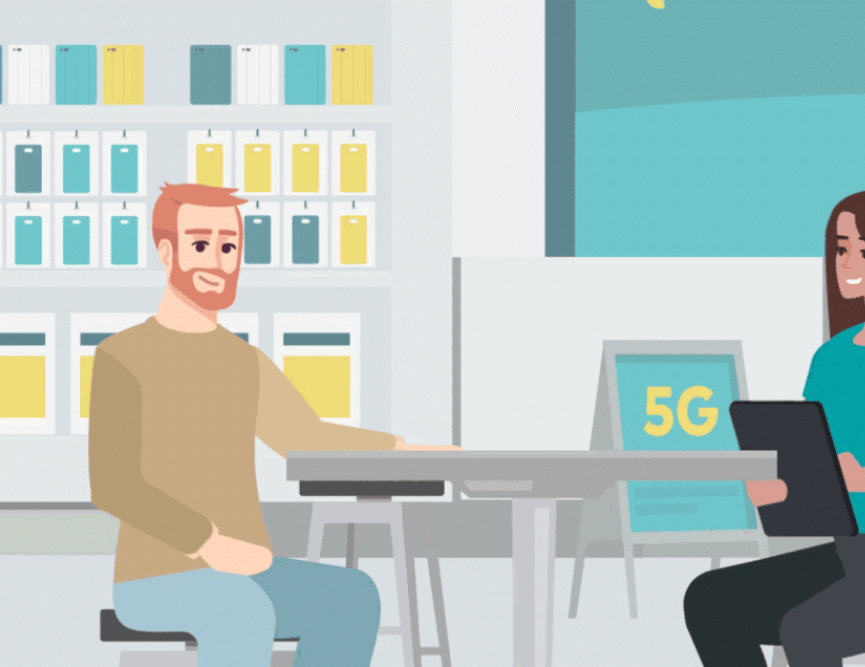 Basic animation videos with on-screen text and audio are well-suited for corporate explainer videos, product launches, and instructional content that needs to communicate a message. Choose a simple concept explained well to convey your message effectively.
Character animation can be a powerful tool in employee training videos, helping to set the scene and bring concepts to life. eLearning animation can be used to depict realistic scenarios, allowing employees to practice applying new skills and knowledge in a simulated environment.
Motion graphics add visual interest and movement to eLearning content. They feature motion in elements to make content more visually dynamic. By incorporating motion graphics into animation for eLearning, we can create a more engaging learning experience.
Foxtel wanted to take their call centre service staff training to a whole new level. This animated movie is one of three is a series designed to train their workforce on taking Payment Over the Phone, ACMA Regulations and Broadband Bundles.

They were super fun to work on!
the eLearning animation experts you need to uplift your learning.
Simply eLearning is renowned for developing eLearning solutions for Australia's largest businesses to upskill their workforce and streamline their training. By engaging us to design and develop your eLearning content, you can continue to focus on your day-to-day operations while we create engaging and informative eLearning content for you to roll out to your workforce.
We believe in training that tells a story to keep learners engaged and businesses maximising their ROI.
With 15 years of experience in eLearning design and over 1,825 eLearning courses developed, our team is the creative partner every business needs. If you have any queries or are ready to get started with eLearning animation for your business, contact us today — our featured work speaks for itself.
If you're not sure what solution fits best, book a strategy session. We'll unpack your deliverables and help you to decide what will work best. There's no obligation, but it might just save you some time and effort.