eLearning designed
differently.
We design and develop eLearning solutions for Australia's largest businesses so that they can skill and inspire their workforce.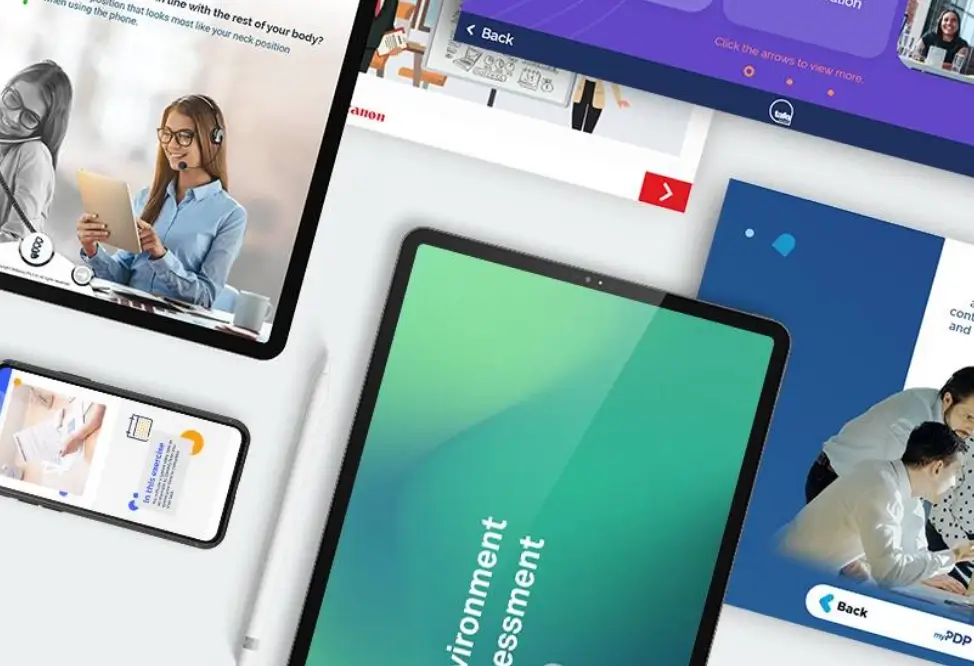 Hello! We are

Simply eLearning.
eLearning Content Design & Development
Australia's leading eLearning content designers, storytellers, creative gurus and educators who believe that visual communication and engagement are the bare minimum for learners today.
It's been a while. We've
done a lot.
There really isn't an eLearning content development project that we don't enjoy designing.

We get a huge kick out of creating something that's unique, something that excites and something that helps your business and your people grow!


We live in a digital world where
learners expect more

than just educational content.
They expect engagement, interactivity and stimulation in digestible chunks when they want it.

We deliver that!
We rock at designing and delivering eLearning content that our clients love. One minute we are knee deep in mining content then next we are designing an enterprise wide training piece for Australia's biggest telco.

And that's just before lunch!
What we're
really good

at.

We use storytelling techniques in eLearning design to make information more relatable for learners by increasing the genuine connection, engagement and comprehension between the content and the reader.

We work on decoding every complex subject into simpler and more understandable eLearning modules that are easier for learners to understand.

Focused on the quality of learning, our eLearning design and content development focuses on four attributes of learner-centred design — context, construction, collaboration and conversation.

We use animated visuals in eLearning content development to improve knowledge retention, user engagement and accessibility of complex information through chats and infographics.

Enabling ease of use and navigation, our user experience design for course modules and assignments focuses on building a positive relationship between the course content and the learner.

Our eLearning designs combine design elements and principles to create clean graphical elements enabling focus, navigational pathways, and readability for the learner.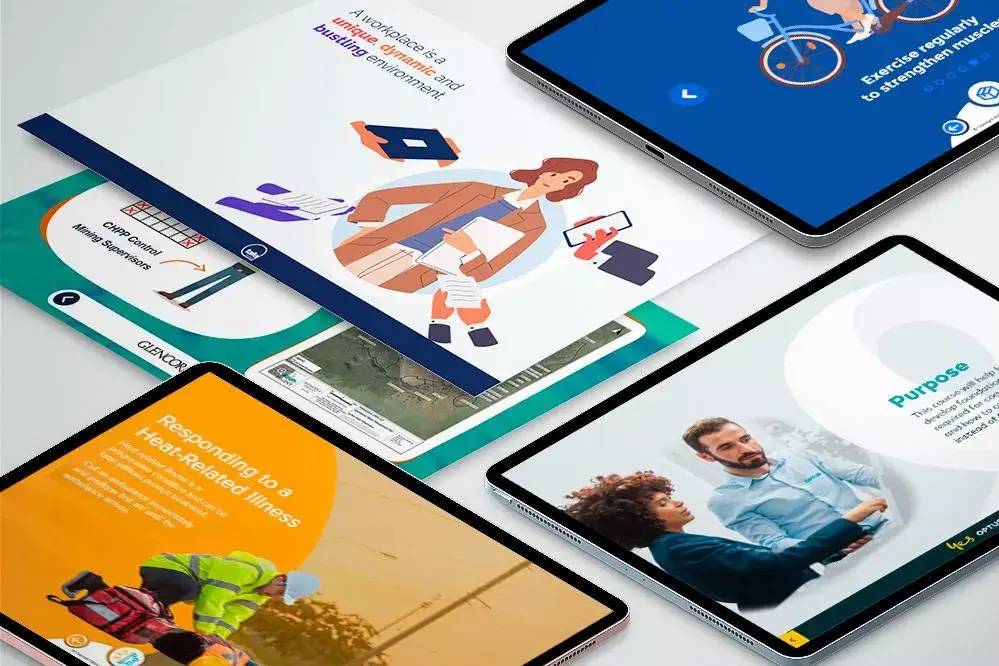 Let's bring
your
story to life
Simply Learning is a powerhouse for eLearning design and content development solutions in Australia. As a passionate bunch of visualisers and educators, we believe in the power of visual communication to bring every learning story to life. Backed by 15 years of experience, you can train your workforce using our expertise in education and digital design with state-of-the-art innovative learning content. If you have any questions or are looking for eLearning solutions for your business, get in touch with our team today!
Want to stay in the loop?
Sign up

for our newsletter.
Frequently Asked
Questions