Talespin & Simply eLearning
We have partnered with Talespin to bring you rich, immersive soft skills learning content. 
Off-the-shelf VR Learning
VR Learning Platform
Powered by CoPilot virtual human training technology, Talespin's off-the-shelf content simulates conversational role play with virtual humans on crucial soft skill subject matter, accelerating learning, making learners more confident, and increasing knowledge retention. The content titles in Talespin's off-the-shelf library deliver learning for critical leadership and communication skills use cases.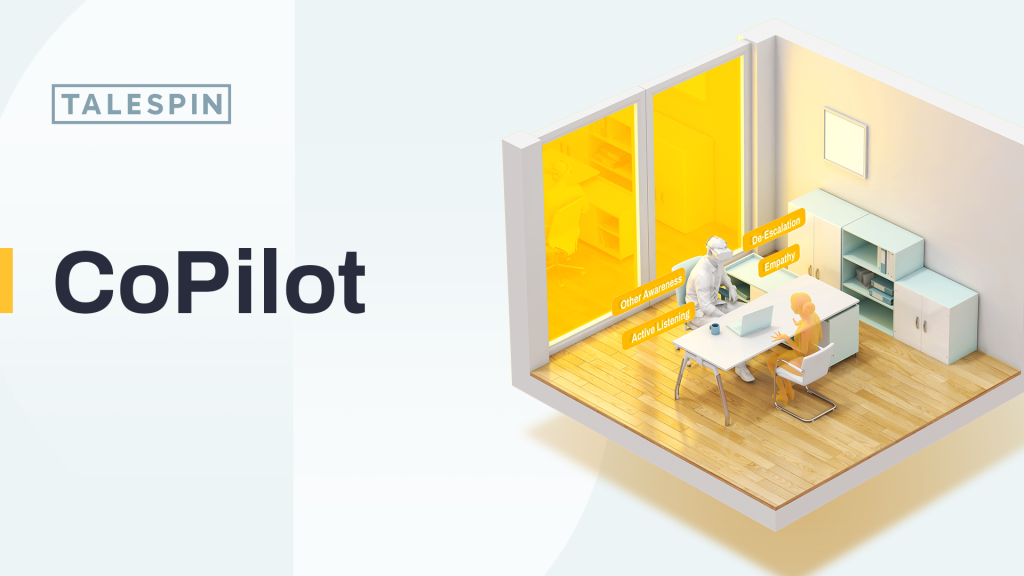 Our team here at Simply Learning have worked with Talespin to hone our authoring skills so that we can build you dynamic conversational learning content where learners practice role play with emotionally realistic virtual humans. 
When your content is developed and ready to deploy its time to launch on the Skills Insights Platform where we can assess skills development to make more advanced learning and development decisions.
The Talespin platform's Dashboard is home base for immersive learning. In Dashboard, L&D leaders and managers can access advanced skills data to measure and track learner's progression in skills development, and employees can see their performance in real-time within immersive learning content modules.

Enabling training administrators and operations teams with enterprise-grade tools for training content management, security, and integrations, Dashboard is your new single source for managing immersive learning programs.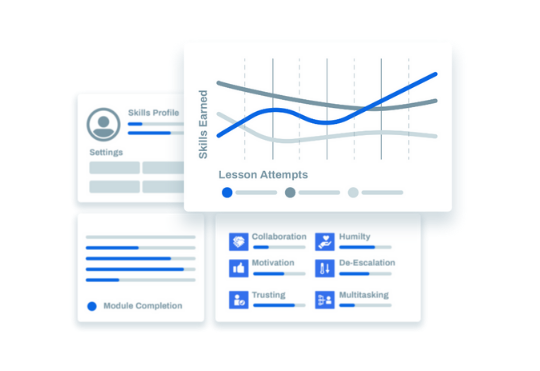 Ready to immerse your workforce in
virtual human

training technology?