We design and develop eLearning solutions for Australia's largest businesses so that they can skill and inspire their workforce.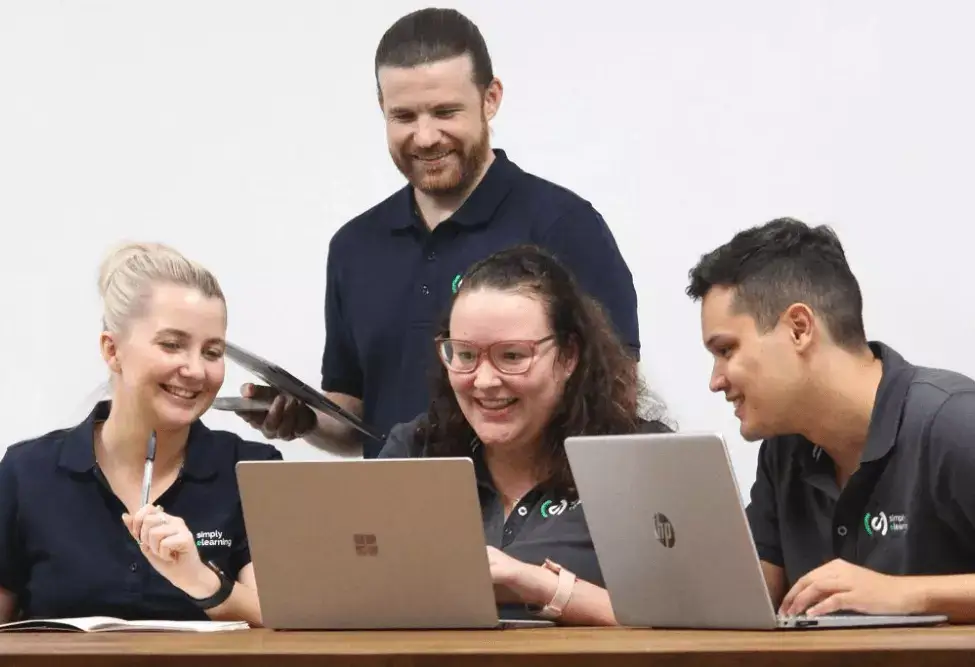 eLearning Development Company
We are a super passionate bunch of designers, writers and educators who believe in the power of visual communication to bring stories to life.
That's the power of what we do.
We apply design principles to education and training needs of organisations to train their workforce, minus the killing them with boredom feeling that disengages even the best of us. We tell stories and then bring them to life through digital communication.
Founder and MD, Lee Corbett, braces herself at her kitchen bench getting ready for the adventure of a lifetime.
Transitioning to a small office, we recruited our first graphic designer.
Our client list was rapidly growing and we outgrew our digs, needing more space. So we bought a bigger office.
Our extensive list of happy repeat customers continued to call for greater growth in our business, so we super charged our creative crew.
13 years on, a bigger bench was needed! We've grown to a team of 13 passionate, creative, and dedicated staff, creating award winning eLearning for a growing bunch of very cool clients.
Book a
strategy

session.e
If you're not sure what solution fits best, book a strategy session. We'll unpack your deliverables and help you to decide what will work best. There's no obligation, but it might just save you some time and effort.