See how Hunter Valley Operations engaged us to design and develop their digital
Site Familiarisation solution.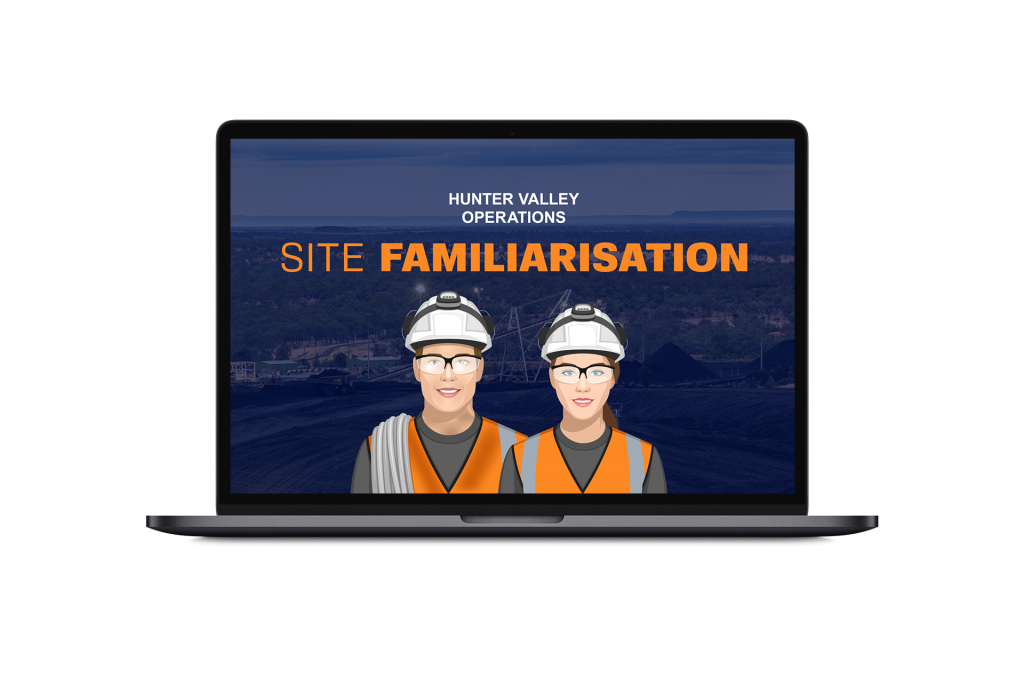 The entire team were super excited to get the go ahead on this eLearning development piece. Having completed a number of HVO projects, we were keen to up the ante on this one to meet the brief of a Site Familiarisation with a difference. We set about developing new characters, custom illustrations, and animated story scenes to ensure a highly visual course that engaged learners throughout the process.
Client Name: Hunter Valley Operations
Type: Mix of illustration, high res images, animation
Software: Articulate Storyline 360 + Adobe CC
Inclusions: Animation + narration + illustration + characters
Output: SCORM file
Strategic planning for course development
We settled on a style utilising custom animation and illustration to create high end visuals for learner engagement. 
HVO provided Simply eLearning with a PowerPoint presentation and assessment document to design the content that would form their Site Familiarisation. Our first step was to undertake the instructional design process, giving consideration to the type of site and its use.

The planning involved writing a script for narration that would later form the basis of digital representation brought to life by our designers. This is where our ideas are first sketched.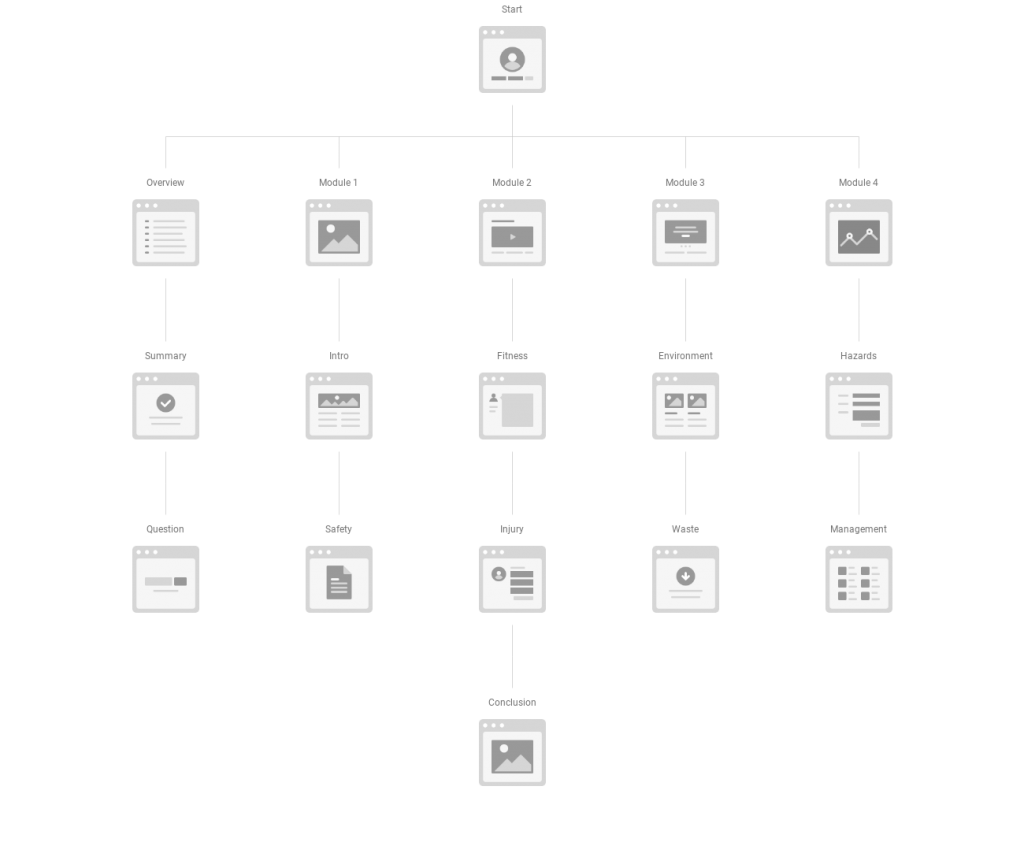 Script production, edit and approval.

Develop characters to help tell the story.

Curate images and video footage.


Compile assets and design content.

With the script signed off, and images, characters, illustrations and animations complete, we collated and curated them in our authoring tool to be synced with the voice over.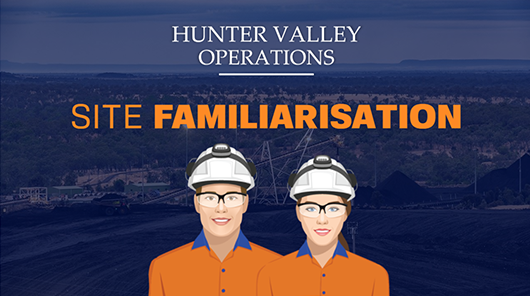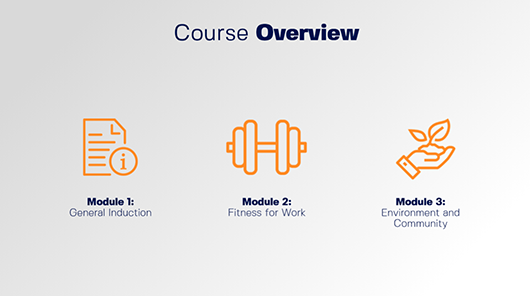 Is an eLearning induction on your list of 'things to do'?
Schedule a discovery session.
Put our experience to the test!